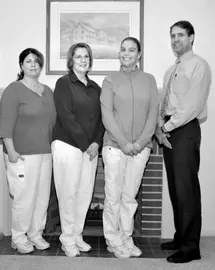 Our mission is to provide the highest quality chiropractic service. We also focus on educating our patients in the process of restoring and maintaining their health and wellness.
Our emphasis is not only on eliminating symptoms, but more importantly, on creating a healthier lifestyle for you so you can add "years to your life and life to your years".
Our office is dedicated to helping you reach your maximum health potential.
Our practice is referral-based. Most patients have been referred to our care by family and friends.
We offer a variety of services so treatment can be tailored to suit your specific needs.
Sports Medicine
Nutritional Counseling
X-Rays
Physical Rehabilitation
Trigger Point Therapy
Family Health and Wellness Program
Flexion Distraction Technique
Activator Technique
We strive to relieve your health concerns by providing the highest quality of care.