I came in to see Dr. Pfeiffer, I had high triglycerides that the prescribed statins were not helping to lower my numbers. I was overweight and did not have much energy.
After treating with Dr. Pfeiffer I have lost over 30 lbs, my energy level is much better, and my triglycerides went from 600 to 162. My overall cholesterol is in a healthy range now as well. Due to these changes I am overall a happier person.
- Sheila Kraus
---
Prior to treating with Dr. Pfeiffer at the Center for Nutrition and Wellness, I had not felt "well" forthirty years. I was diagnosed with fibromyalgia and chronic fatigue syndrome. I lived with pain andoverwhelming fatigue. I also gained a lot of weight. I tried not to let it keep me from doing the things I enjoyed, but it made everything more difficult. I endured several surgeries, but over time I was feeling worse. In August of 2015, after being on an antibiotic I became very nauseous and had daily headaches. I went through many medical tests and was put on nausea medications. I was continuing to get worse instead of better. A friend suggested that I consult Dr. Pfeiffer. After a complete consultation, and nutritional analysis Dr. Pfeiffer outlined a plan of care for me in February 2016. Since I had started my care under Dr. Pfeiffer's guidance I am amazed at the changes, and how well I feel! Within a few weeks I was feeling so much better. The nausea decreased dramatically to the point where I no longer feel nauseas. I do not have a headache everyday any longer like I was before. I can move around and do things now, as opposed to lying on the sofa all day. My friends tell me my "sparkle is back!"
- Carol Harwick
---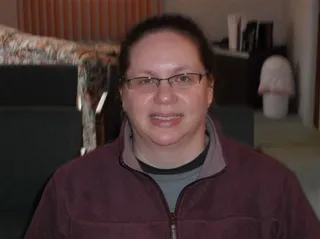 When I first came to the Center for Nutrion and Wellness, my main complaints were my GI issues, insomnia, extreme fatigue, anxiety and increasing allergies to food and environmental products (like shampoos, lotions, make-up). I was in the midst of completing a four year degree at Kutztown University while juggling my marriage, children and personal life.
I was having allergic reactions to most of the foods I chose to eat (through my GI tract) and lotions, make-up and cleaning items (shampoos, cleaners) were making me break out in rashes constantly. Modern Science gave it their best shot by sending me to specialist after specialst for tests that came back normal. I was told that "modern medicine failed me" and that I should seek alternative choices.
I had faith that my answer to these problems plaguing me would be treatable at the Center for Nutrion and Wellness. I believed they would help me identify things that were triggering my body to stress out. I had completed their New Year's Cleanse Program and was able to remove myself from drinking regular coffee as well as over the counter drugs – plus I lost nearly 20 pounds!
In the three months that I have been at the Center for Nutrition and Wellness, my stress levels have decreased significantly, my anxiety is improving, my insomnia has improved (I have gained an extra hour of sleep each night) and my "all day" fatigue is slowly disappearing. I am now able to attend exercise class at the YMCA because of my increase in energy. But best of all is the marked improvement that I'm seeing with my GI system. On an embarrassing note, 10-12 daily "emergencies" would force me to limit my trips around town and on vacation, but after three months of treating with Dr. Pfeiffer here at the Center for Nutrtion and Wellness, my "emergencies" are far and few between; it's just a normal day.
If you're thinking about improving your health (and aren't finding the answers you need from your family doctor or specialists), the treatment that Dr. Pfeiffer offers at the Center for Nutrtion and Wellness is well worth your hard-earned dollars. Although I am only three months into my treatment, I can assure you that I am feeling and seeing changes every day in how I live my life. I am hopeful that in the next three months my body will begin to show obvious improvements to those around me - so everyone else can see what I am feeling.
- Kelly Alderfer
---
Before treating with Dr. Pfeiffer at the Center for Nutrition and Wellness, I thought that the way I was feeling was normal for me. I was always tired, and had no energy. I just didn't feel right!
After treating with Dr. Pfeiffer, I feel 100% better. I now have energy I didn't know that I'd have. I no longer feel stiff in the morning, something I thought was due to age that wasn't. I'm glad that I went through this with Dr. Pfeiffer.
- Cindy Robinson
---
Before I started going to Dr. Pfeiffer I was suffering from headaches almost every day. I tried everything to relieve them with no success, the only thing that seemed to help was finally being able to go to bed at night. It was especially hard having two young children who wanted me to play with them, and I couldn't. I had gone to my family doctor but they weren't able to help me. When I was pregnant I gained a lot of weight, my daughter is now three and I'm still way over weight. Due to my weight, I would get exhausted easily. I also suffer from heartburn, I couldn't even drink water without discomfort.
I had also seen three or four different doctors due to cysts, none of which were of any help. No one was able to tell me what was causing them, or what I could do to get rid of them. They were causing me pain, even doing my daily tasks. Through my course of treatment at The Center for Nutrition and Wellness Dr. Pfeiffer was able to help me to treat the symptoms I was having, and find out what was causing them.
Since I started seeing Dr. Pfeiffer, I am trying to eat healthier, exercise more and I'm starting to lose weight. I've also noticed I'm not getting as many headaches and not near as bad heartburn. I am still getting cysts as well, but I'm confident that Dr. Pfeiffer will be able to help me with that as well. I am starting to feel healthier and look healthier too! I've had family and friends tell me they've noticed the difference. I was starting to get discouraged and thought that I'd never get the help that I needed. I am now finally able to see the light at the end of the tunnel. I have my mom to thank for helping me to go to Dr. Pfeiffer, and Dr. Pfeiffer to thank for taking his time to figure out what was going on with me, and to help me work on it.
- Joan Hartford
---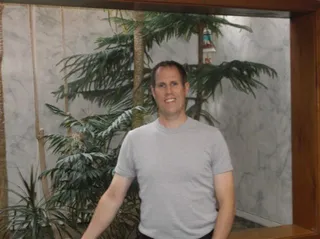 Before treating with Dr. Pfeiffer at The Center for Nutrition and Wellness I had high anxiety, was pre-hypertensive with right side body pain and tingling.
Since I have been treating with Dr. Pfeiffer my life has changed I went from being in pain and pre hypertensive to having more energy and no body pain. I have a new outlook on life.
- Jeffrey James
---
Prior to coming to The Center for Nutrition and Wellness, I had headaches everyday and migraines at least one or two times a week. I also slept very little and it was a very poor quality of sleep. I was referred to Dr. Pfeiffer and The Center for Nutrition and Wellness by my mother. My younger sister treated with Dr. Pfeiffer at the center.
Since I began treating with Dr. Pfeiffer I am starting to sleep a little longer and I am getting a better quality of sleep. I also have only has a few minor headaches (sometimes I do not even have to take anything for them) I have not had a migraine since I started taking the whole food supplements my body was lacking.
-Krisine Hopple
---